Manage Office 365 Backups
Once you are logged in, the Cloudberry Backup for MS Office 365 dashboard is accessed.
Home: (default page). The dashboard integrates and displayes basic information on backup status for your domains
Payments: Select this item to view your payment history.
History: Select this item to view Office 365 backup history
To configure the backup settings or to run an immediate backup job for Office 365 Services select menu item named after the desired service:
To access user menu click the green icon to the right of the horizontal menu bar.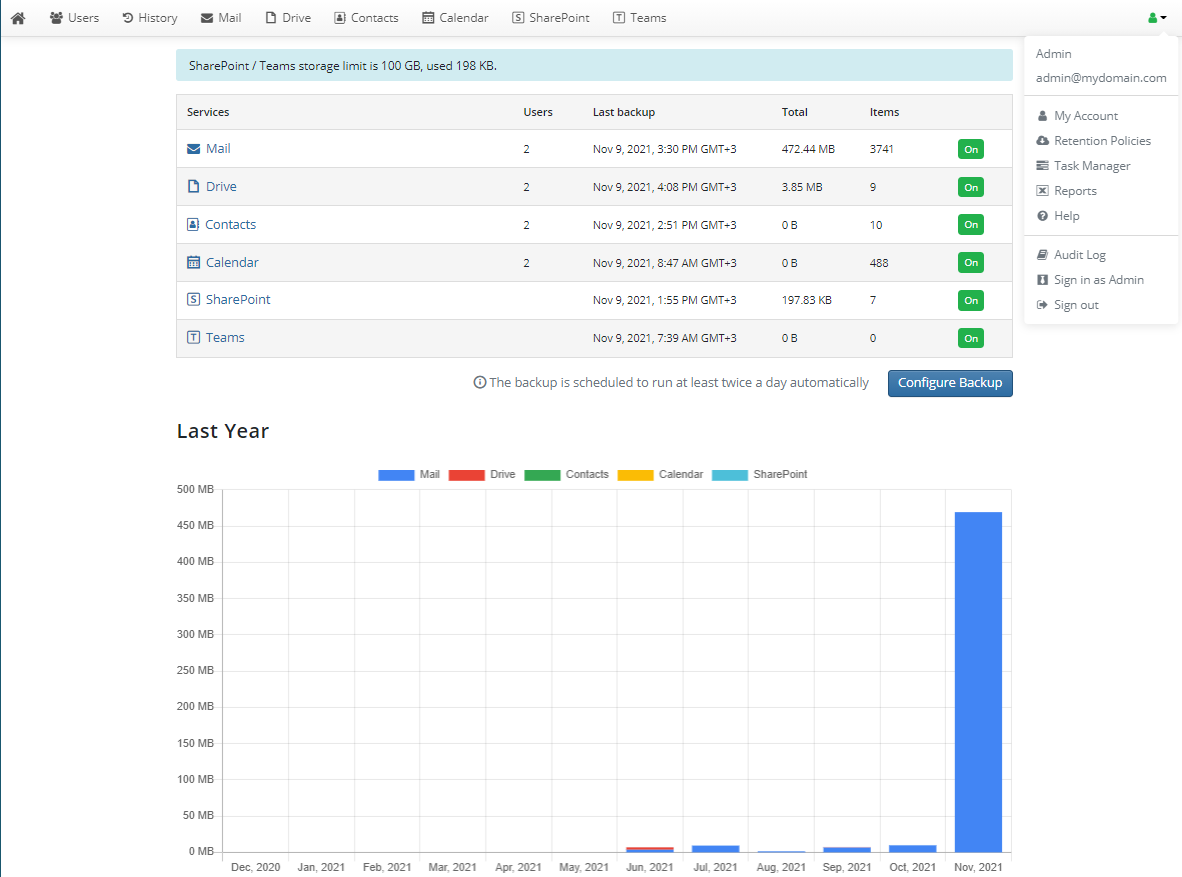 User menu helps you to perform the following: