Using AWS GovCloud Region
The AWS GovCloud is an AWS Region designed to allow U.S. government agencies and contractors to move more sensitive workloads into the cloud by addressing the specific regulatory and compliance requirements.
If you have an access to the GovCloud, you need to make sure to select the appropriate option when registering your account. On the Add Account screen select the GovCloud account check box to ensure that CloudBerry Drive uses an appropriate endpoint to connect to the GovCloud.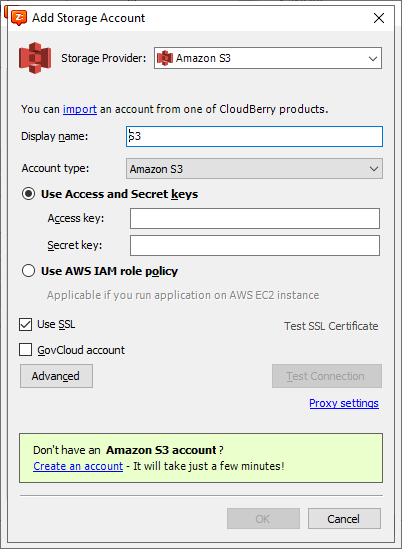 Proceed as described in Register Amazon S3 Account.