Item-Level Restore in Microsoft Exchange
MSP360 (CloudBerry) Backup enables you to access individual items in an Exchange Server database so that you can view and restore specific emails, contact data and other information in your backups.
Currently, the item-level restore feature improvement is enabled as a beta for the following Microsoft Exchange Server versions:
Microsoft Exchange 2013
Microsoft Exchange 2016
Microsoft Exchange 2019
Microsoft Exchange 2010 is fully supported
To Restore Selected Objects of a Microsoft Exchange Server Database
Run MSP360 (CloudBerry) Backup.
Switch to the Backup Storage tab.
Find the the required database, then right-click a corresponding full backup.
In the context menu, select Item Level Restore.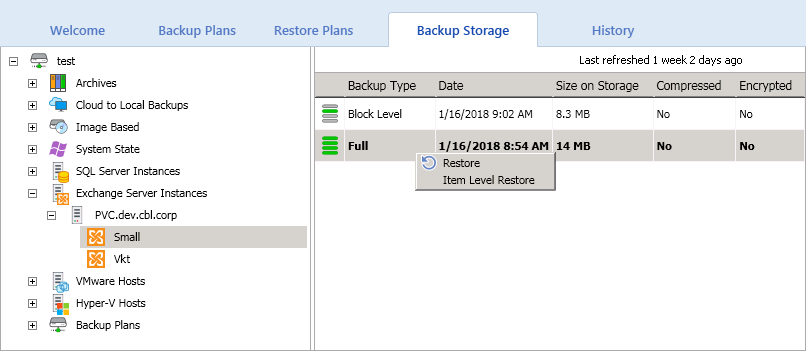 In the dialog box, specify whether you want to apply Exchange Server logs or not.

In the Exchange Item Level Restore box, select items to be restored, then click and selectRestore to restore the item to a required destination.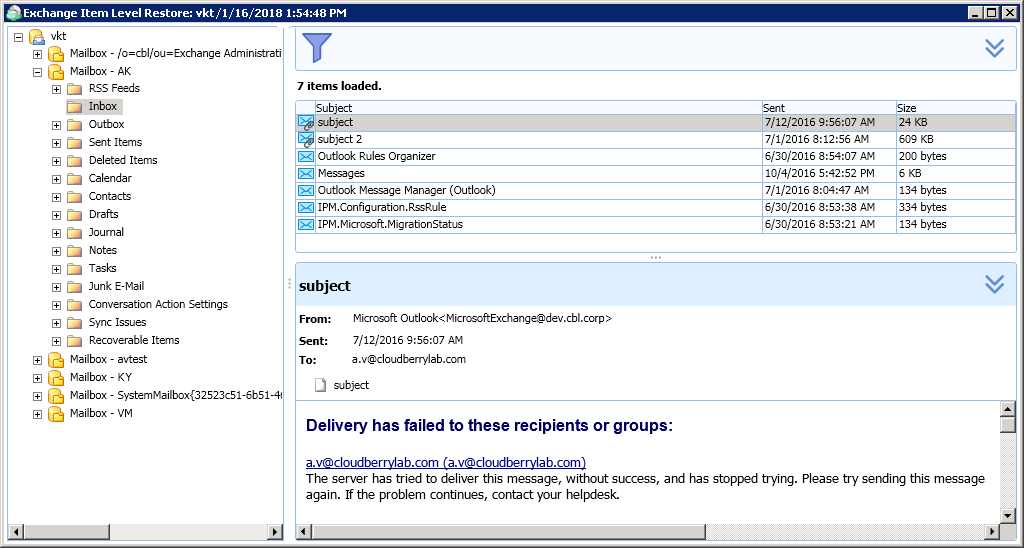 Select the "Send to support" option to send the meta information to our Support Team if the item's content is displayed incorrectly.
Specify the Exchange Server name and credentials, then select a folder the selected item to be restored.