Bandwidth Settings
To Configure Bandwidth Settings
In the application menu, select Options.
In the Options window, switch to the Bandwidth tab.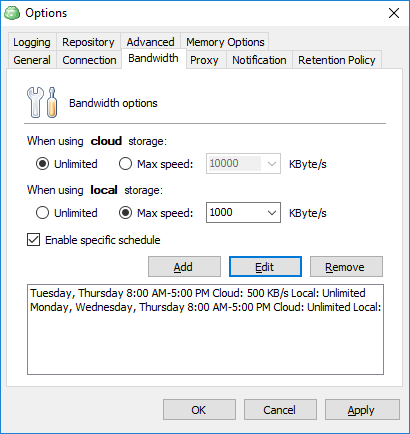 Specify bandwidth settings.
You are enabled to select whether MSP360 (CloudBerry) Backup will use as much bandwidth as required or specify bandwidth limit. You can specify different bandwidth settings for local and cloud storages.
To Specify Custom Schedule for Using Bandwidth Settings
In the Bandwidth tab, select Enable specific schedule check box.
Click Add or Edit, then specify schedule settings in the Schedule Options window.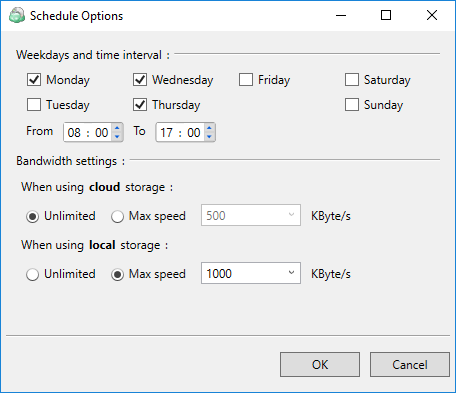 Once you are finished with schedule settings, click OK.