Step 5. Select Virtual Disks
Specify virtual machine disks for your backup plan.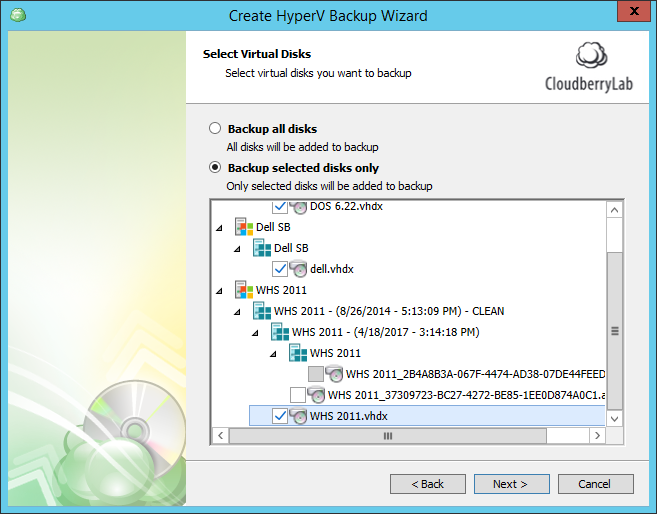 To backup up all virtual machine disks, select Backup all disks option.
To select particular VM drives for the backup plan, select Backup selected disks only option.
Click Next to proceed or Back to return to the previous step.