Step 2. Select Backup Storage
Select the backup destination.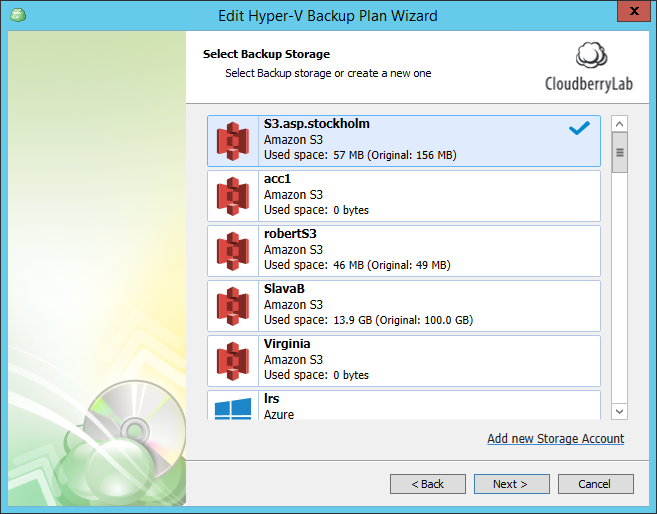 In case the Hybrid Backup option was selected on the previous step, specify the local backup destination, then specify the cloud storage destination.
If you do not have any of storage destination, click Add new Storage Account.
Once you are finished, click Next to proceed or Back to return to the previous step.