Step 4. Advanced Options
Configure the VSS provider usage.
VSS provider is a Windows component that creates and maintains shadow copies. This can occur in the software or the hardware. Windows operating system includes a VSS provider that uses copy-on-write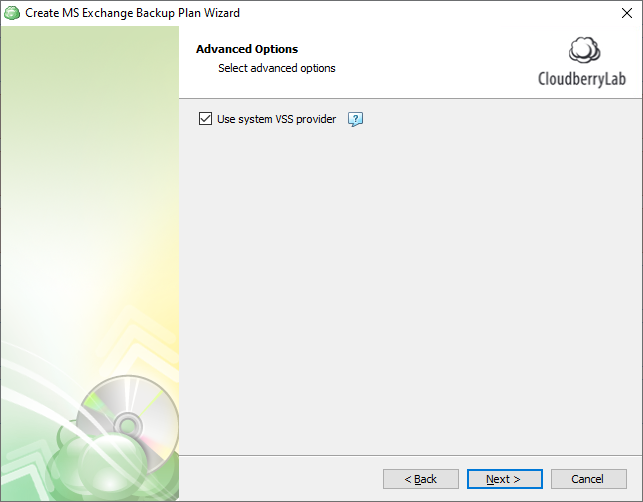 Select the Use system VSS provider check box to enable the system the VSS provider.
Click Next to proceed to the Compression and Encryption Options step.