Step 3. Select Databases
Select MS Exchange databases to back up.
In most cases, databases are detected automatically.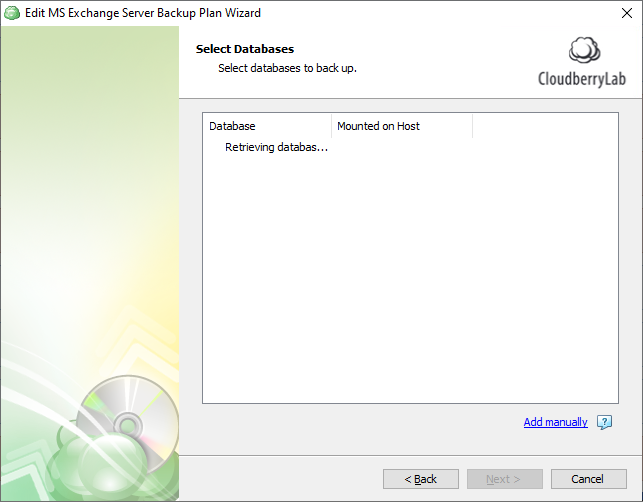 In case databases to back up were not detected for some reason, click Add manually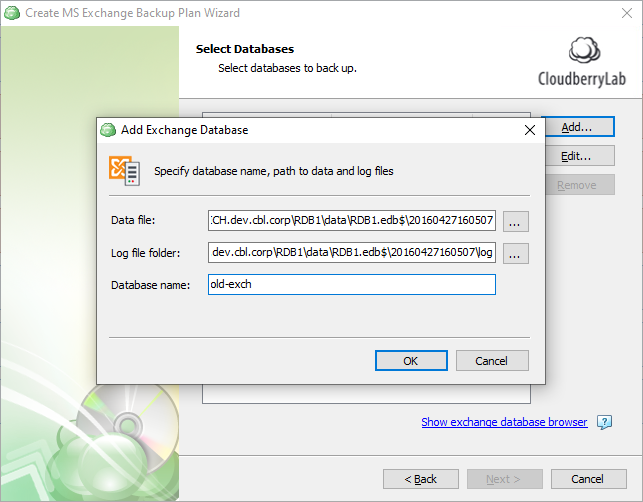 In the Add Exchange Database dialog box, specify paths to the database and the log folder
In the Database Name field, specify the display name for the database, then click OK
To add another database to the backup plan, click Add
To edit the database location or the log folder location, click Edit
To delete the database from the backup plan, click Remove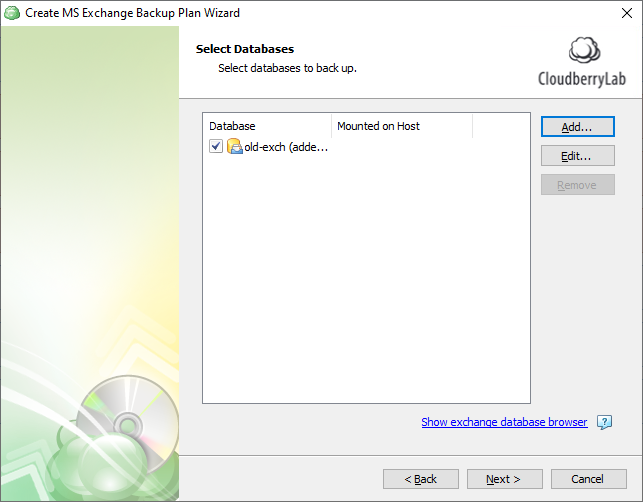 Click Next to proceed to the Advanced Options step.