Settings
Manage application settings in the Settings tab.
The following settings are available to configure: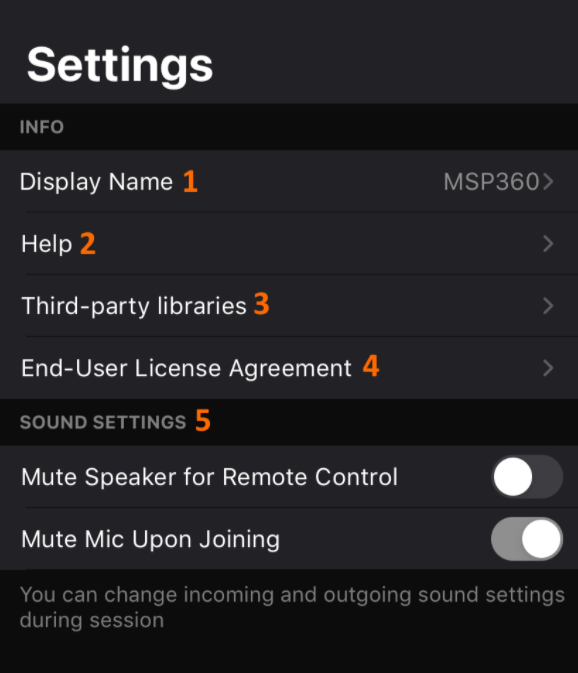 Display Name. Specify the displayed name of the device you are connecting from.
Help. Displays all-controlling gestures supported by the application.
Third-party Libraries. Third-party software libraries used in Remote Desktop for iOS.
EULA. Read the end-user license agreement.
Default Sound Settings. Use this to apply the default sound settings for the connection.