Initial Configuration
Once you run MSP360 Remote Desktop, both computers are registered in our own proprietary system that allows effortless connection. For example purposes, two computers running Windows 10 and Windows 7, respectively.
The app is by default launched into Allow Remote Control mode that enables other users to connect to your machine. In the middle, you can see the two parameters required for establishing connection: Computer ID and PIN. You should share them with the person authorized to connect to your computer.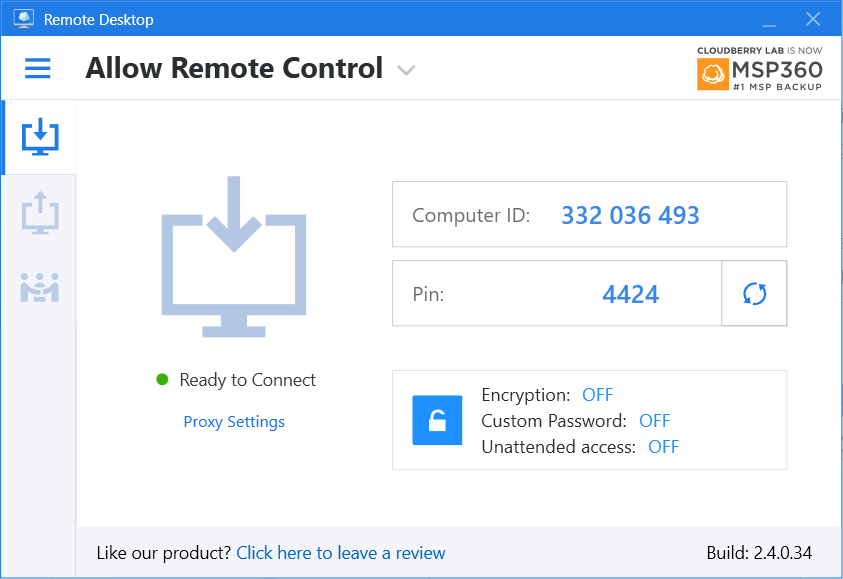 When they receive your ID and PIN, they can instantly connect to your computer by first specifying the computer ID and clicking Connect: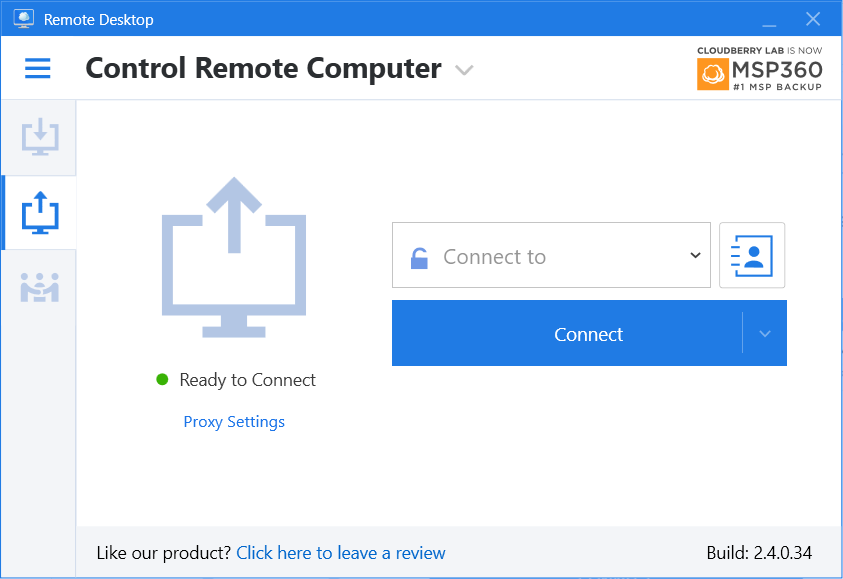 You will immediately be prompted to permit the connection. Remote Desktop enables either view only or full control connection. If you don't want to share the entire screen, you can choose to share only a specific application.
Configure the required settings and click OK.
The other side needs to enter PIN, then click the arrow button.
Shortly after the other side will be able to view or control your PC depending on the permissions you granted.