Installation
Download Connect
Connect can be downloaded from MSP360 website.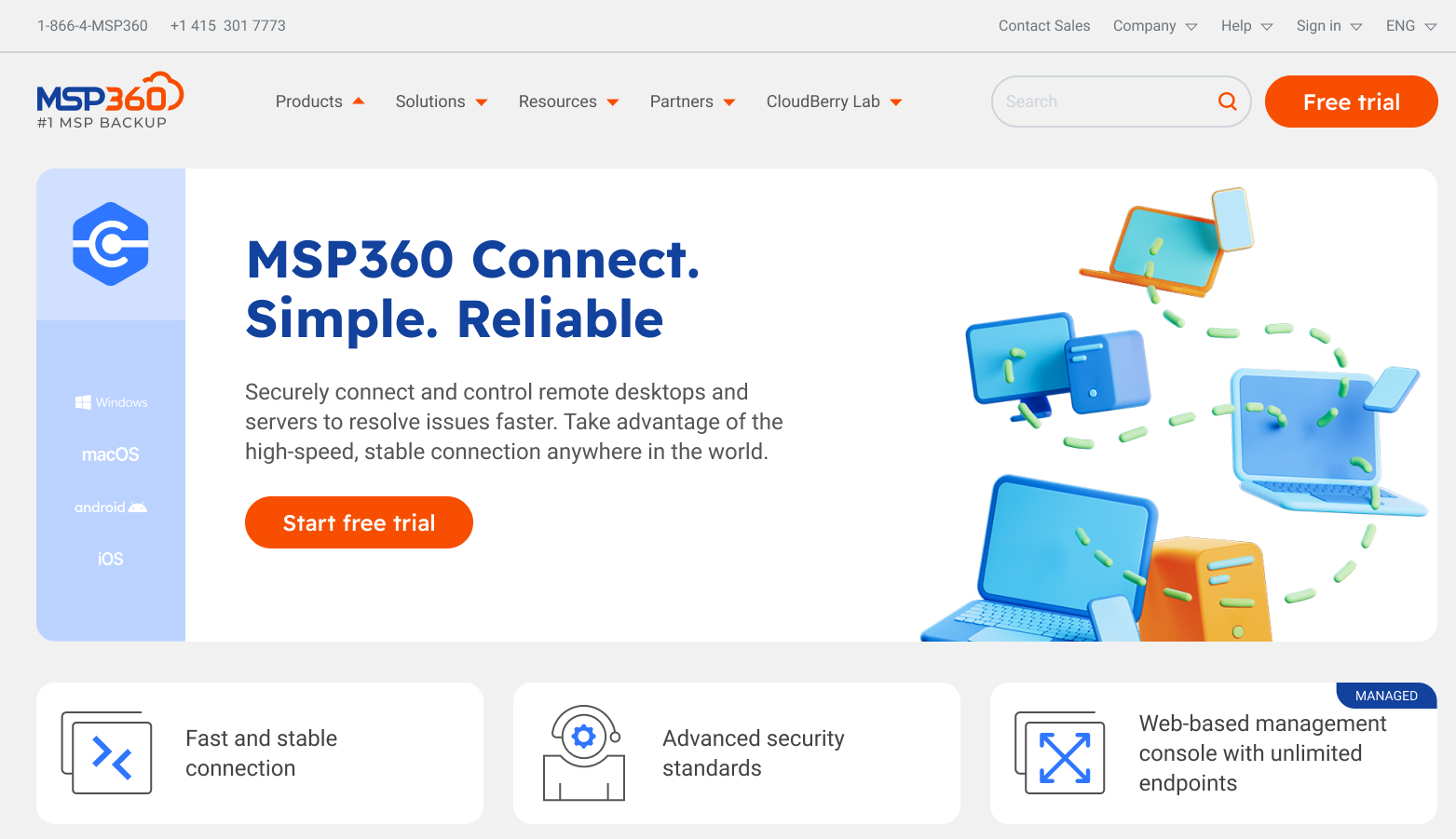 Both computers need to have Connect installed in order to establish connection
Select the product edition you need. The following options are available:
Freeware version with limited functionality
Trial version for 15 days. The application is fully functional for the trial period. Once the trial period expires, you will be prompted to purchase the license
Pro version with full functionality
Install Connect
Once the installer is downloaded, run it and follow the installation wizard instructions. The installation process should not take longer than a few minutes.
When done, click Finish and wait for the app to launch.
Activate Pro Version
In case you prefer to use Pro version you should activate the product with license key sent to the email address specified for this purchase.
Run Connect.
In the application menu, select Manage Licenses.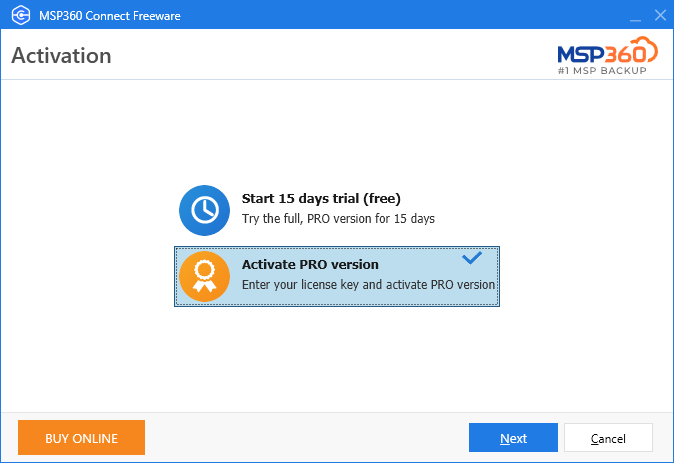 Select Activate Pro Version. Click Next
Enter the email address you are specified for the purchase and received licence key and click Activate