Offline Activation
You can use the offline activation in case if any network issues (firewall settings or any other issues) occur. To activate the license offline, proceed as follows:
Run the application.
Click Offline activation.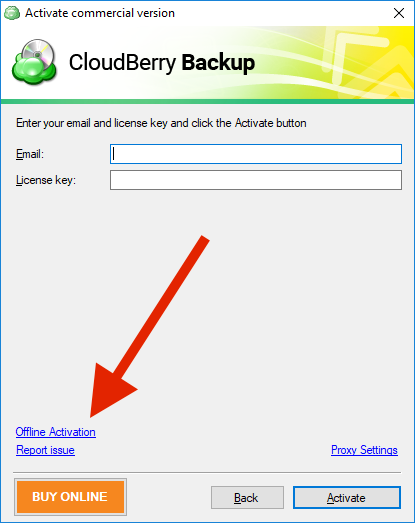 On the 1. Send Request tab of the Offline Activation dialog box, enter your License key, then click Generate Service Key.
Copy the generated service key to the clipboard.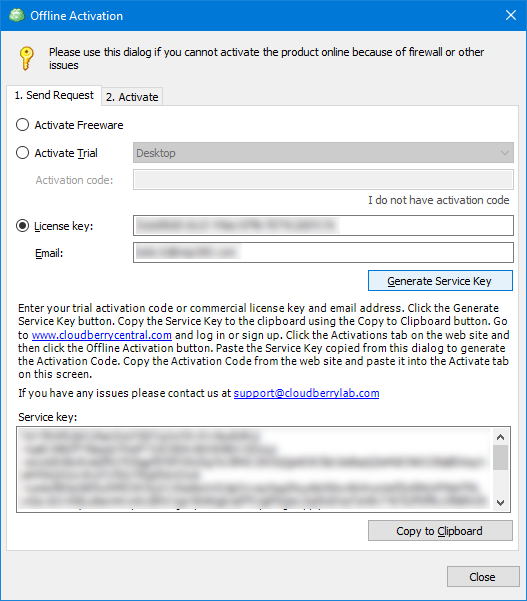 Create a text file with any text editor, paste the service key, then save the file and transfer it to another computer with the established Internet connection.
Open the cloudberrycentral.com.
In the Licenses menu, click Activations.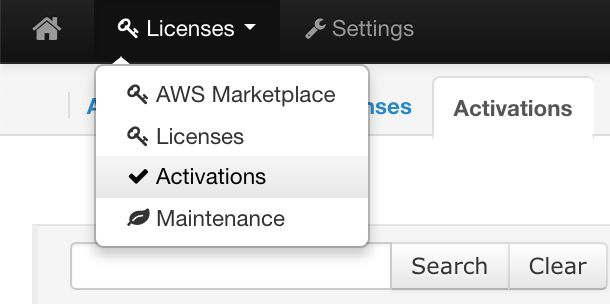 Click Offline activation.

Next, paste the service key into the text field, then click Generate Activation Key.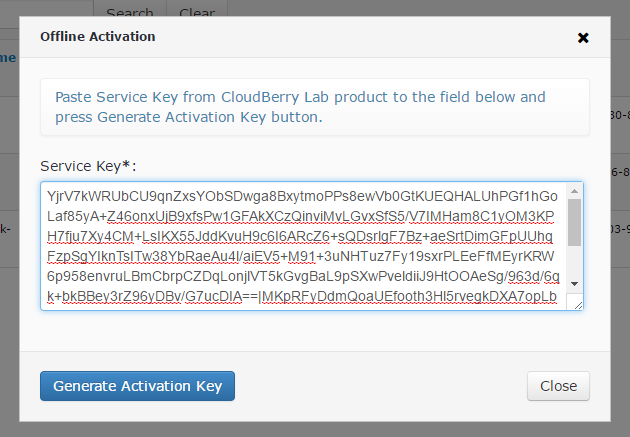 Click Copy to clipboard.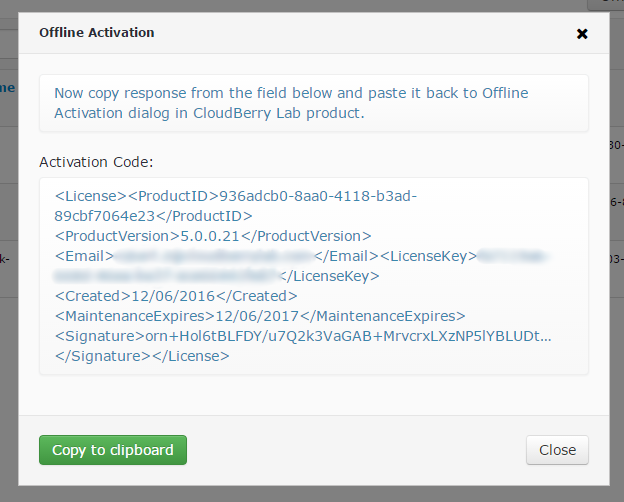 Create a text file containing the activation key, save it, then transfer it to the computer where the offline activation is required.
In the Offline activation dialog box, switch to the 2. Activate the tab, then paste the activation key from the text file.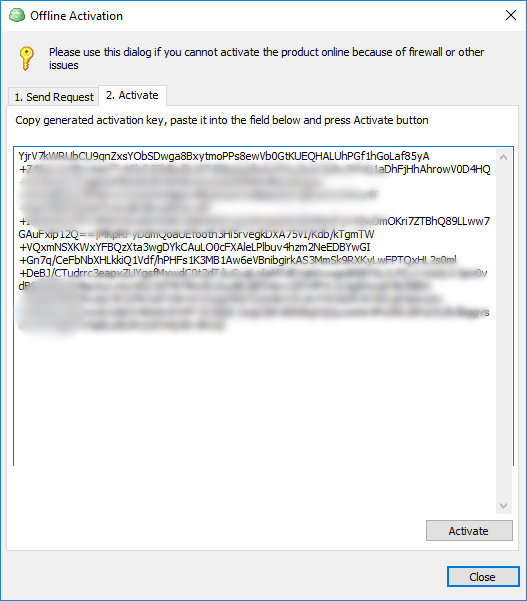 Click Activate. In case of the successful offline activation, the following message appears.