Seeding Data to Cloud with a Computer with Faster Connection
Back Up the Data to SSD / HDD
At first, you need to back up the data to an external storage device, which will be used in the further data transferring to the cloud. If the storage device represents a regular HDD or SSD drive which is intended to be installed into a faster computer, select it as the local file system backup destination in backup wizard.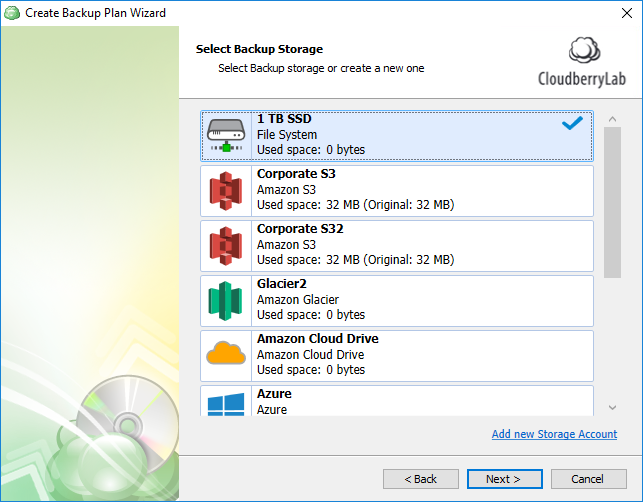 Follow the backup wizard, then run the backup plan.
Transfer the Data to the Backup Storage
This section is intended for users who use their own fast PC to transfer data to backup storage. If you use Azure Import, B2 Fireball, Wasabi Ball or any other data seeding solution, skip this section.
Transfer your backup data to the cloud storage on the fast PC. Connect the storage device to the computer and launch MSP360 (CloudBerry) Explorer (free download).
Drag and drop the backup data to your cloud storage bucket.
Mind to put the data in the bucket root folder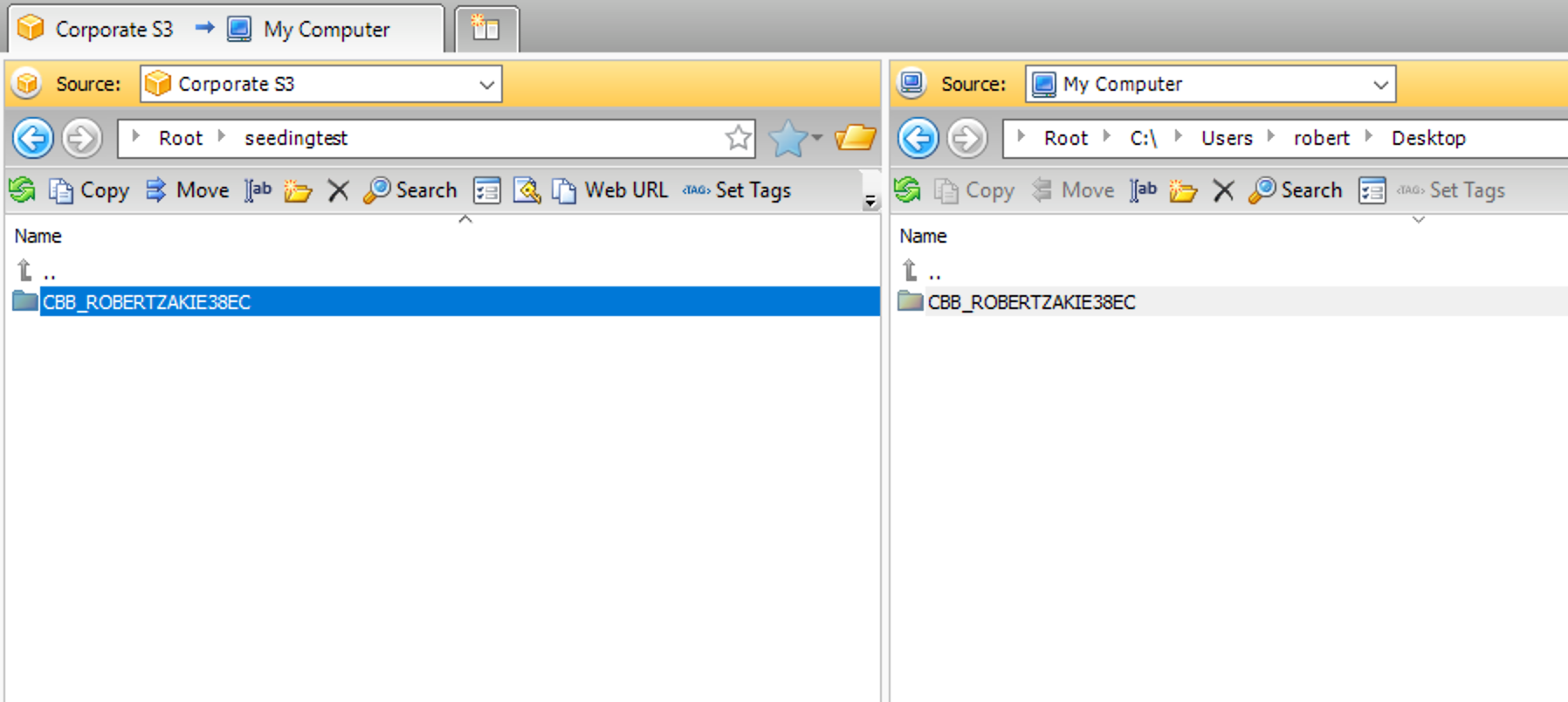 The destination bucket must be identical to the bucket of the cloud storage destination specified in MSP360 (CloudBerry) Backup application.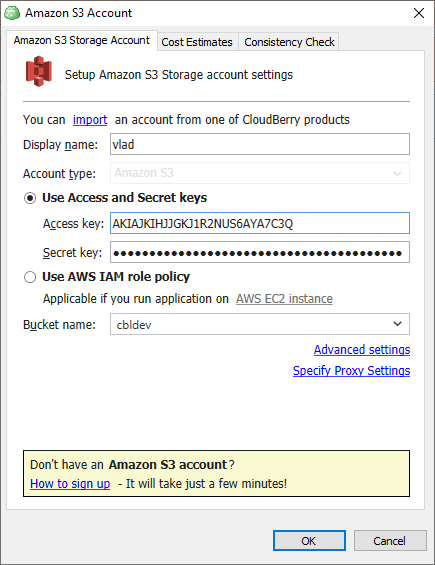 Synchronize the Repository
To Synchronize the Repository
Run the MSP360 (CloudBerry) Backup application.
Select Options.
Switch to the Repository tab.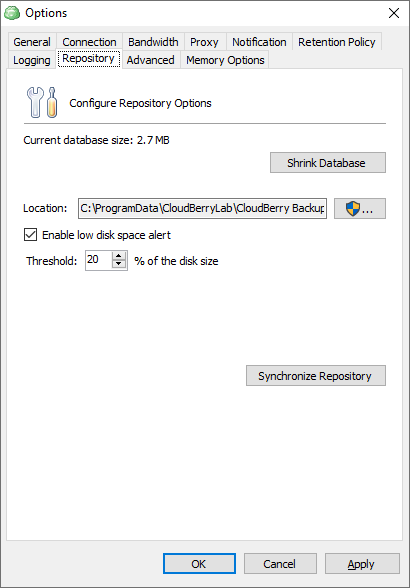 Сlick Synchronize Repository.
Select the cloud storage account to synchronize, then click Synchronize Now.