Azure Stack
Azure Stack is a hybrid cloud platform that enables you to use Azure services from your company or service provider datacenter.
To Learn more about Azure Stack, refer to Azure Stack Documentation.
To Add an Azure Stack Storage Account
Refer also to the following paragraphs:
Open the application menu, then click Add New Account.
In Select Cloud Storage dialog box, select Azure.
In the Azure Account dialog box, fill in your Azure credentials. Select AzureStack item in the Account type drop-down menu.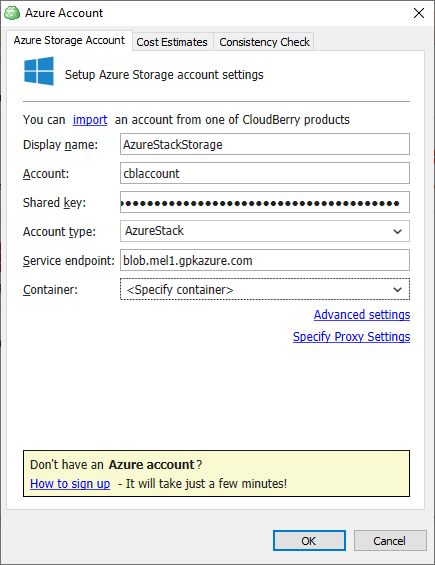 Specify the Service endpoint.
In the Container drop-down menu, select the Azure container for your backups or select Create New Container to create a new one.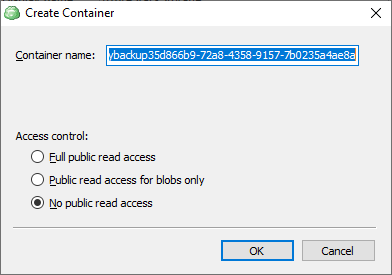 In the Create Container dialog box, specify the container name and the access control options. The following options are available:
Full public read access
Public read access for blobs only
No public read access
When you are finished, click OK.